SCALE-UP Project Study Tour Unveils Potential in Strumica, North Macedonia
The SCALE-UP project's recent study tour in Strumica, North Macedonia, has proven to be a pivotal exploration of the region's bioeconomy potential, particularly in the domain of composting.

Objective and Scope
Strumica, positioned in the South-eastern part of North Macedonia, showcased itself as a national frontrunner in agriculture production. Recognized for its strategic location and close connections with EU countries Greece and Bulgaria, Strumica stands as a key exporter. The study tour centered around the region's efforts to accelerate sustainable bioeconomy development, specifically in the value chain related to composting. Diverse biomass streams from primary producers, processing industries, and residential and commercial waste sectors were explored to assess availability, quality, and spatial distribution.

The field trip aimed to present the composting aspect on both local and national levels, fostering an exchange of ideas among stakeholders. Although the country and region may not be as advanced as some developed EU counterparts, the study tour identified noteworthy practices that could benefit a range of stakeholders, including agricultural farmers, entrepreneurs, and innovators.

Who Joined the Tour
The study tour, in the framework of the SCALE-UP project, welcomed external stakeholders and experts to participate in the two-day visit. Strumica, focusing on composting within bio-based value chains, presented several good practices. However, the tour's scope extended to encompass various aspects and interests, covering visits to a biogas power plant Saramzalino in Veles, a biotechnology lab "Otvorena gradska labaratorija" in Skopje, and a wood processing company "Artisan Mebel" in Strumica.

Stakeholders, including active members of the Regional Platform, farmers, energy production experts, innovators, and stakeholders in the food-related business sector, were encouraged to attend. Stakeholders had the opportunity to meet with Strumica's Mayor, engage in media interviews, and participate in networking sessions.

The discussions among stakeholders on composting, bioeconomy, and biomass processes have yielded promising outcomes at the networking session. Stakeholders are focusing on innovative composting techniques to improve waste management and soil health. Additionally, they are emphasizing the development of bio-based products in the bioeconomy and more efficient biomass conversion methods, all with the aim of promoting sustainability and reducing environmental impacts.

Beyond Strumica, the tour included visits to Skopje, offering a holistic view of biowaste management, residues collection, and the generation of bio-based products and processes.

Contact:
SCALE-UP Project Coordinator
Email: holger.gerdes@ecologic.eu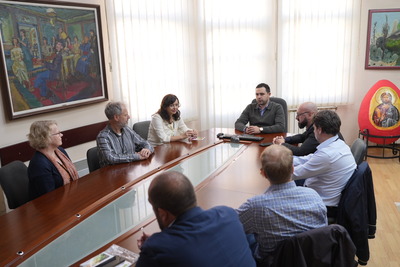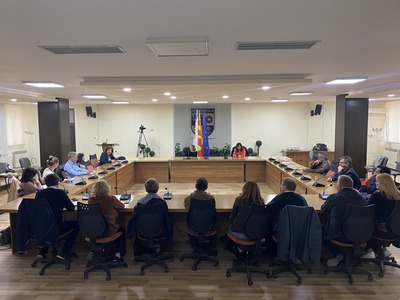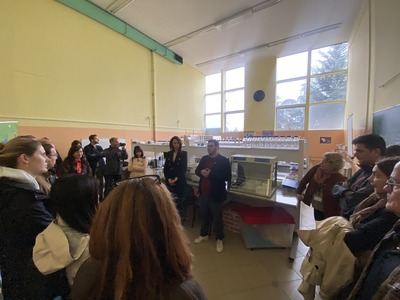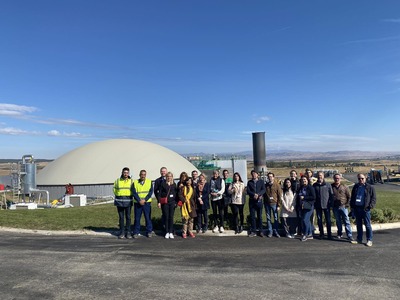 ---