SCALE-UP Project Study Tour Explores Bioeconomy Potential in Strumica, North Macedonia, and Unveils Collaborative Initiatives with Open City Laboratory
The recently concluded SCALE-UP project study tour in Strumica, North Macedonia, has shed light on the region's immense bioeconomy potential, with a particular focus on composting. The two-day visit brought together stakeholders, experts, and innovators from Northern Sweden, Poland, Upper Austria, Spain, Germany and the Netherlands to exchange ideas and explore sustainable bioeconomy development.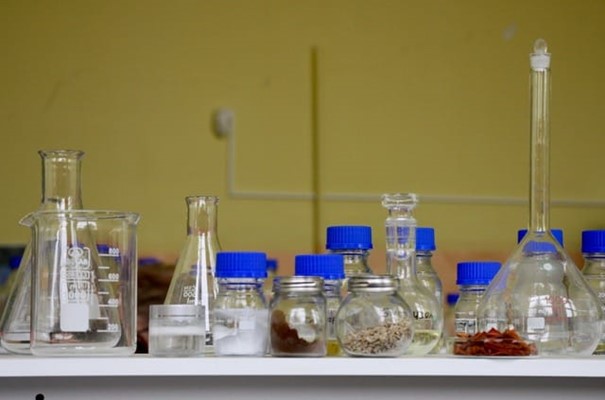 Objective and Scope: Unlocking Bioeconomy Potential in Strumica
Strumica, situated in the South-eastern part of North Macedonia, showcased itself as a national leader in agriculture production. The study tour delved into the region's efforts to accelerate sustainable bioeconomy development, with a specific emphasis on composting within the value chain. The exploration covered diverse biomass streams from primary producers, processing industries, and residential and commercial waste sectors.
The tour aimed to present local and national composting practices, fostering an exchange of ideas among stakeholders. Despite not being as advanced as some developed EU counterparts, the tour identified noteworthy practices beneficial to agricultural farmers, entrepreneurs, and innovators.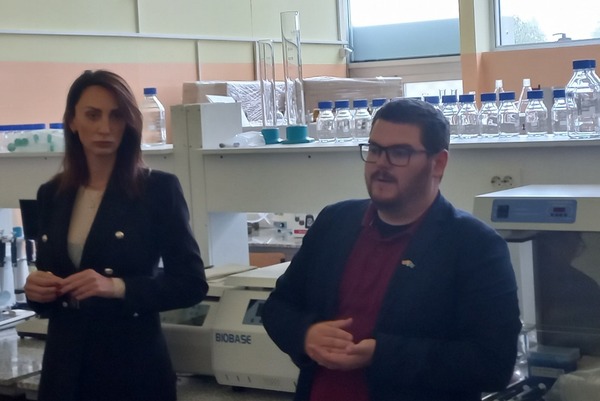 Collaborative Initiatives: Open City Laboratory for Biotransformation
In the framework of the SCALE-UP project, the study tour welcomed external stakeholders and experts for a comprehensive exploration. The hosts, Igor Izotov from UNDP MK, Acceleration Labs, and Prof. Jana Klopchevska, a professor from the Faculty of Technology and Metallurgy in Skopje, guided participants through various aspects of bioeconomy development.
During the study tour, participants had the opportunity to visit the upcoming "Open City Laboratory" for biotransformation in Skopje. In collaboration with UNDP MK, UNICEF MK, and the City of Skopje, this innovative facility, scheduled to commence operations in March 2023, aims to address the challenge of biowaste management in North Macedonia.
Biowaste constitutes a substantial 45.6% of the total waste produced in the country. The Biotransformation Lab will serve as a hub for innovators, entrepreneurs, students, and teachers, providing essential equipment and resources for sustainable biowaste management solutions. The lab's activities include experimentation, learning, and idea testing, fostering social innovation and the development of new methods for managing biowaste.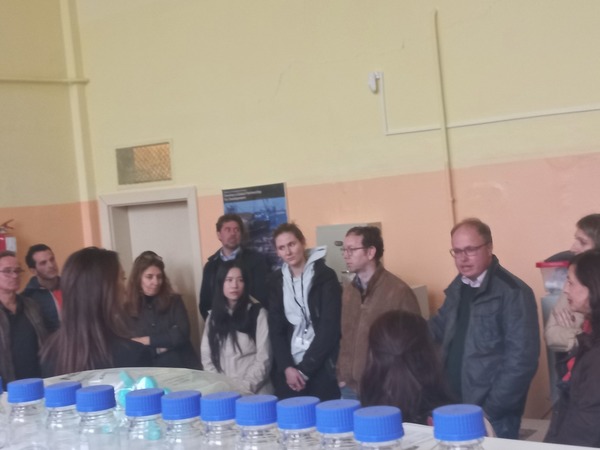 Activities and Innovations: Transforming Waste into Products
The Open City Laboratory has already produced over 40 biowaste prototypes and generated numerous proposals for industrial use. Innovations range from cosmetics with antimicrobial effects from tobacco waste to bioplastics from potato, banana, and orange waste. The laboratory also hosted events like the Bio Hack My World 2023 Challenge and the Biotechnology in My World Experiential Learning Program.
This collaborative effort represents a significant milestone in North Macedonia's commitment to tackling biowaste management and promoting sustainable practices. The "Open City Laboratory" stands as a beacon of innovation and a catalyst for change in addressing this pressing environmental issue.
For more information, please visit the following links:
1. UNDP Blog - Ahead of the Curve
2. Inspiring Solutions for a Greener World
3. Video Highlights
4. Innovative Biohacking Approach to Biowaste
5. Otvorena gradska laboratorija Facebook Page
6. Otvorena gradska laboratorija Instagram
For further information or media inquiries, please contact:
Emilija Mihajloska
emilija.mihajloska@sdewes.org
SDEWES-SKOPJE
---